Watch: First look at Alabama basketball under Nate Oats
The BamaInsider.com staff was able to watch an hour of Alabama's skill session today. Above are the highlights. More to come including a video interview with head basketball coach Nate Oats.
Ask a question to the staff here or comment with thousands of Alabama fans
Just In: Alabama 'optimistic' of Jahvon Quinerly's eligibility next season
(Quinnerly does not have a number in the video highlights, just an Alabama basketball shirt)
Note: Kira Lewis was not at the skill session and James Bolden along with James Rojas are not on campus yet.
0 — Javian Davis-Flemming
1 — Herbert Jones
2 — Kira Lewis Jr.
3 — Alex Reese
4 — Juwan Gary
5 — Jaden Shackelford
11 — James Bolden
12 — Jaylen Forbes
13 — Jahvon Quinnerly
15 — Tyler Barnes
21 — Britton Johnson
23 — John Petty Jr.
30 — Galin Smith
33 — James Rojas
35 — Raymond Hawkins
Nate Oats talks summer progress of basketball team 
Alabama 'optimistic' of Jahvon Quinerly's eligibility next season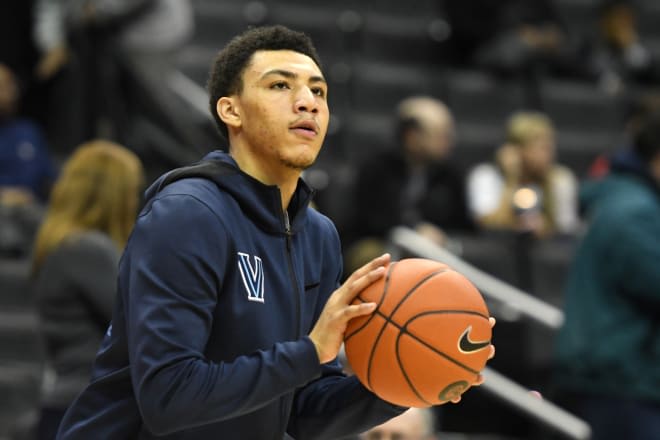 TUSCALOOSA, Ala. — Alabama basketball coach Nate Oats is optimistic transfer point guard Jahvon Quinerly will be able to play for the Crimson Tide next season.
Quinerly, a former five-star recruit, spent his freshman year at Villanova last season after decommitting from Arizona following an FBI probe into college basketball which involved Arizona assistant Emanuel "Book" Richardson. Quinerly and his family were wrongfully accused of taking money from Richardson during the recruiting process but were later cleared of such charges, allowing him to play last season. After joining Alabama earlier this month, the star point guard is in the process of filing for a hardship waiver that would grant him immediate eligibility.