{{ timeAgo('2021-06-20 16:29:39 -0500') }}
football
Edit
Bone: Summer recruiting nuggets
Five-star OL Zach Rice impressed by data numbers at Alabama
Zach Rice, five-star offensive tackle from Liberty Christian Academy in Lynchburg, Virginia, took his third official visit this weekend. Rice spoke with BamaInsider as he was boarding a plane to return home on Sunday afternoon.
"The visit was really good," Rice said. "The biggest thing for me was just the overall data we were able to see where 9.7-percent of all athletes will get injured during their playing days in college, but Alabama has a 3.4-percent ratio.
"Alabama is doing what it takes to help prevent injuries. They have all the science stuff down there and really helps to show you how your body works. If I go there they can show every area of my body and what injuries I am prone to."

Five-star Dani Dennis-Sutton recaps Alabama official visit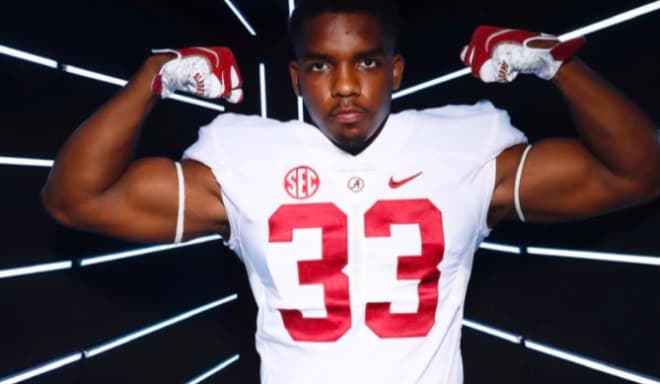 Dani Dennis-Sutton, five-star defensive end from McDonogh High School in Owings Mills, Maryland, took his third and final official visit this weekend to the University of Alabama. Dennis-Sutton went in-depth with BamaInsider about his first trip to Tuscaloosa.
"It was great," Dennis-Sutton said. "It was fun. I see why they produce so many top guys. I talked to Coach Saban, Coach Roach and Coach Sal (Sunseri). They really showed me everything at Alabama. I see why it's a winning culture.
"I hung out with Will Anderson and Chris Braswell. It was good to be around the players on the team. I really enjoyed myself. It's definitely one of the best visits I've been on. They taught me the in-and-outs of the program. Will played as a true freshman and Chris is working hard to get out there. It was good to hear two different perspectives.

Five-star WR nugget
Luther Burden, the nation's top receiver, was in Tuscaloosa on Saturday. He also plans on returning to Alabama this fall. Burden sheds a little light on his quick trip with the Tide.

Alabama remains favorite for Earl Little Jr.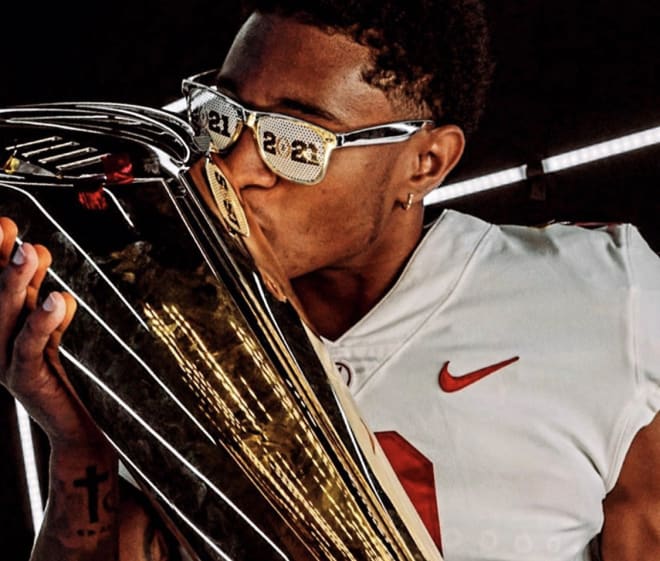 It was a weekend to remember for Earl Little Jr.as he returned to Tuscaloosa, Alabama, for the third time during his high school career. The visit was a little different since he arrived on Thursday with his parents and remained at the Capstone until Sunday. It was an unofficial visit, and he will return for an official during the first weekend of November.
"I loved it," Little said of his trip to Alabama. "I loved everything about it. They showed me around. I was greeted by random people even when I first arrived at the airport. It was great.
"I saw the facilities, the practice field and stadium. I walked around the campus. I spoke with the AD (Greg Byrne). I talked to all the coaches. I had a great one-on-one conversation with Coach Saban."
Little has talked with Coach Saban on several occasions, mostly through Zoom calls during the spring. This time was different. He sat down with Coach Saban for more than an hour.

Rivals100 DE Quency Wiggins talks second visit to Alabama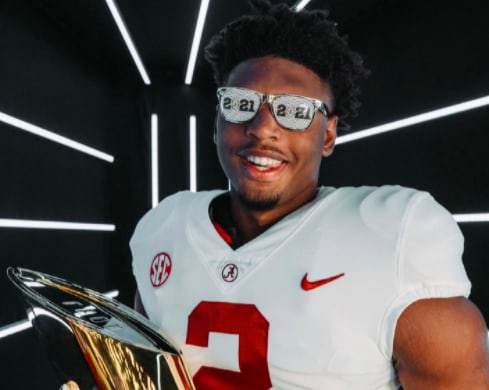 "My biggest takeaway was just how serious they take football," Wiggins said. "Sitting down talking to Coach Nick and the rest of the coaches, they just showed me how much they take it serious over there.
"[Saban] was just telling me about how they'd develop me into the player I want to be and get me to the next level. Not only get me to the next level but they can get me prepared for life after football. He told me the NFL stands for not for long. The NFL will only get me to a certain point, and then after that I'll have to do something. He told me that going to Alabama will definitely benefit me in football and after it."

Electric Texas wide receiver feels at home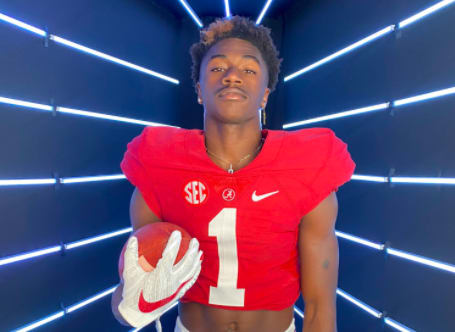 Johntay Cook, 2023 Rivals100 wide receiver from Desoto High School in Texas, arrived at Alabama on Thursday with his parents. They did not leave Tuscaloosa until Sunday morning. It was his first time visiting Alabama.
"It was great," Cook said. "It was everything I expected. We toured the facilities, talked to the coaches, talked to Coach Saban, took pics and watched them work out. The facilities were top-of-the-line.
"It was amazing. My mom and pops went with me. They liked it, too. Their only concern was how far it is from home. We knew what to expect from Bama and they exceed those expectations."
Cook sat down with Alabama head coach Nick Saban during his four day visit. He also enjoyed the time he spent with wide receivers coach Holmon Wiggins.
"Coach Saban was talking a lot about academics, discipline and leadership," he said. "Coach Saban was real serious, but he told me he liked my game and they only recruit kids who they can see on an NFL team. I felt pretty good about hearing that from the GOAT.
"Coach Wiggins was cool. He is solid. I can definitely get better with him. The best part of the visit was just watching the players work-out. It was 'hella' competition."
Desoto High School was scheduled to compete in Alabama's seven-on-seven tournament on Saturday, but the event was cancelled due to torrential rain in Tuscaloosa. Cook experienced a few days without rain at Capstone including a cook-out on Friday.
The event featured plenty of heavy hitters on the menu like ribs, wings, baked beans and the always favorite, mac-n-cheese. Cook said the wings stole the spotlight.
"Honestly, it felt like home," he said. "I can see myself playing there. It's a football factory, and they have one of the top business schools in the country.
"It was good bonding with some of the players and other recruits. I built a pretty good relationship with Javon (Baker) while I was there. He said it's (Alabama) is the place to be."
Cook doesn't have any favorites at the moment, but said if he did Alabama is in his top five. He plans to return to Tuscaloosa on November 6 for the Tide's home game against LSU. He plans to take trips to LSU and Ohio State this month.

In-state edge rusher has Alabama on top after visit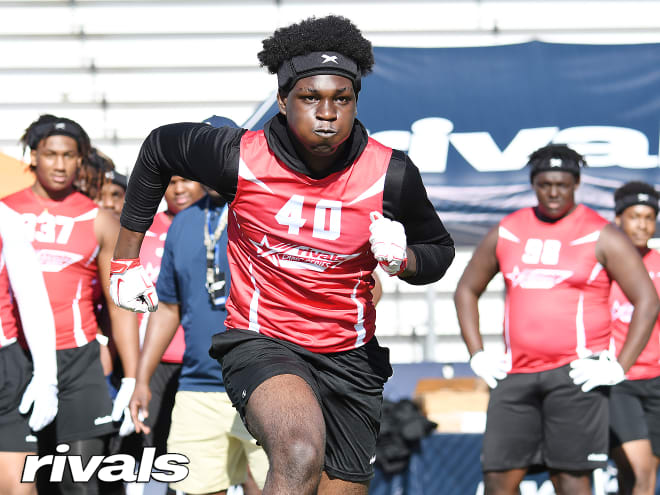 Yhonzae Pierre grew up cheering for the Crimson Tide. The Euphala, Ala. native is the cousin of former Alabama great Courtney Upshaw and spent his childhood watching as the Tide built up college football's greatest dynasty under Nick Saban.
This weekend, Pierre got a taste of what life in crimson and white would be like as he visited Tuscaloosa, Ala. for the first time on Friday.
It's safe to say the class of 2023 edge rusher felt right at home.
"It was amazing, I ain't going to lie to you," Pierre said. "I loved it. It's a nice big campus, and I like the way they do stuff. They were telling me about the school and how it's a good academic school.

Weekend visitors line-up/thread
The weekend is here! A star-studded group is expected in Tuscaloosa this weekend as the Crimson Tide plays host to several official and unofficial visitors. Many elite players will compete in the Tide's OL/DL camp and high school seven-on-seven camp on Saturday. Top prospects are also set to attend the Friday night BBQ.
Be sure to follow the weekend visitors thread to stay updated on all the action!

Florida commitment set to visit the Tide this weekend

Connection with Saban has Alabama on top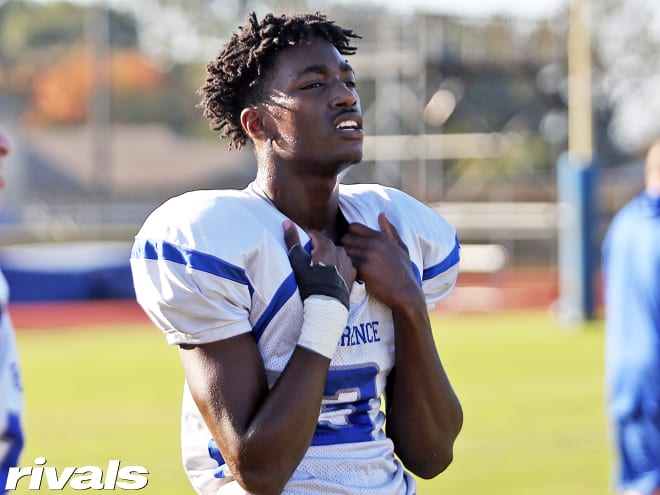 Two months ago, Jahlil Hurley watched as ESPN's broadcast caught Nick Saban tearing into Alabama freshman Kool-Aid McKinstry during the Crimson Tide's A-Day game. Monday, the 2023 cornerback lived out that moment himself as he ended up on the receiving end of one of the head coach's spirited on-field moments while camping at Alabama.
He loved it.
"Coach Saban was coaching me up the whole time, just giving me tips," Hurley said. "He was on me, I ain't going to lie. He got into me a couple of times. It was a good experience for me to get yelled at by Coach Saban because not many get to be yelled at by him.
"People told me it was a good thing that he was yelling at me because it means he likes me. He didn't really talk to any other DB, so I feel good about it. It was like a learning lesson for me."

No.1 recruit LT Overton talks to Rivals about his recent trip to Alabama

Five-star LB "opened a lot of eyes" during visit to Alabama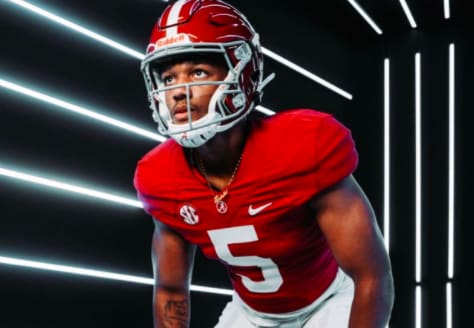 One of Alabama's top targets was in town Tuesday as five-star linebacker Shawn Murphy worked out with the Crimson Tide. The trip marked the Manassas, Va. native's second visit to Alabama after previously taking part in Junior Day in February.
This week's visit allowed the 6-foot-1, 210-pound linebacker to show off his new slimmed-down physique as he weighed in roughly 20 pounds lighter than he did four months ago.
"I worked out and I for sure impressed all the coaches and opened a lot of eyes," Murphy said. "I also solidified why I'm the No. 1 backer on the recruiting board and why I'm one of the top defensive players as well, so I guess I could say I murdered it!"

Simpson's parents weigh-in after trips to Alabama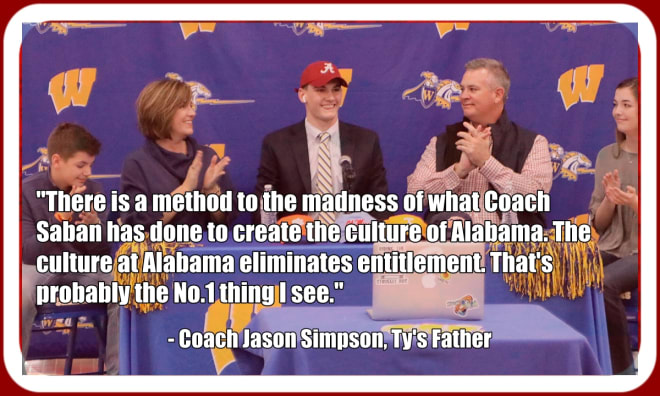 Julie Simpson has a unique perspective many mothers do not have as they help guide their children through the recruiting process. She is the mother of
Ty Simpson who is an Alabama quarterback commitment and the No. 27 overall player in the country according to Rivals. She is also the wife of UT-Martin head coach, Jason Simpson.
She completely understands the football aspect and knows one day when Ty will want to jump right into the coaching profession with he hangs up his cleats. The family moved to Martin, Tennessee when Ty was around 3-years old. Two more children followed with a daughter, Emma, and another son, Graham.
Ty and his father took several recruiting visits and attended camps prior to the COVID-19 pandemic including a handful of trips to Alabama. His mother did not see the Tide's campus prior to this past Tuesday. She made sure to take it all-in to get a great understanding of her son's future life in Tuscaloosa where he will begin his college career in January.
"It was wonderful," Julie said of her first visit to Alabama. "It was great getting to see the facilities, meet different coaches and everyone involved with the program. It was good to put a face to a voice.
"Everyone was so welcoming. It's just such a pleasing environment. It was the first time I was able to do a tour of any kind of tour at Alabama. I did not do any of the Zoom tours. We also got to spend a lot of time with the coaches and everyone who is involved with the program."