{{ timeAgo('2021-12-03 14:29:03 -0600') }}
football
Edit
BONE: December recruiting nuggets


Earnest Greene names top four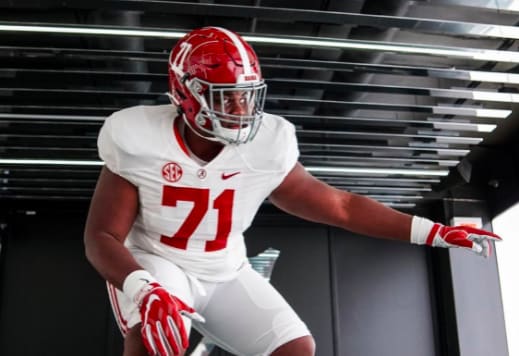 Earnest Greene, Rivals100 offensive guard from St. John Bosco High School in Bellflower, California, announced his final four on Friday. His finalists include Alabama, Georgia, Ohio State and Texas.
Greene took an official visit to Alabama two weekends ago. He returned to Tuscaloosa on Thursday for an official visit and will attend the SEC Championship game in Atlanta this weekend.
More from Adam Gorney
Earnest Greene has announced a top four of Alabama, Georgia, Ohio State and Texas but two teams could have an edge right now - and they will be meeting Saturday in the SEC Championship Game.
The four-star offensive lineman from Bellflower (Calif.) St. John Bosco took another visit to Alabama on Thursday and got to meet with coach Nick Saban again. According to a source, playing for Saban has become a tremendous draw to Greene and could be tough to turn down.
Even though the Crimson Tide were late to this party, a source said they could come in "during the ninth inning" and win out for the massive four-star who plays tackle in high school and could play tackle or guard at the next level.
That Saban factor - along with playing for titles and the NFL development of offensive linemen in Tuscaloosa - might be too much to turn down.
Greene traveled from Tuscaloosa to Atlanta for the SEC title game but apparently did not get a chance to go to Athens again.
I was told that is not a sign at all that the Bulldogs trail in Greene's recruitment, though. The Georgia coaches had already left Athens, Greene has been there numerous times and is completely comfortable with coach Kirby Smart, position coach Matt Luke and others on that staff.
Georgia could also have another advantage: The Bulldogs were involved earlier.
All things being equal, there could be a sense of loyalty from Greene to the programs that have been recruiting him the hardest for the longest amount of time. Georgia is in that boat and so is Ohio State and according to a source, coach Ryan Day pitched that during an in-home visit earlier this week.
So Greene is weighing that consideration against playing for Saban and the Crimson Tide and everything that has to offer.
Texas is also a contender here because of Greene's respect for positon coach Kyle Flood. Ohio State remains in the picture after a recent visit to Columbus and Greene's relationship with the players there and position coach Greg Studrawa.
But it would not be a surprise to see this end up an Alabama/Georgia battle as the Bellflower St. John Bosco recruit weighs playing for the Crimson Tide and the success rate of offensive linemen there or Georgia, which has clearly caught his attention and been in his recruitment longer.

Rivals100 WR sets Alabama official visit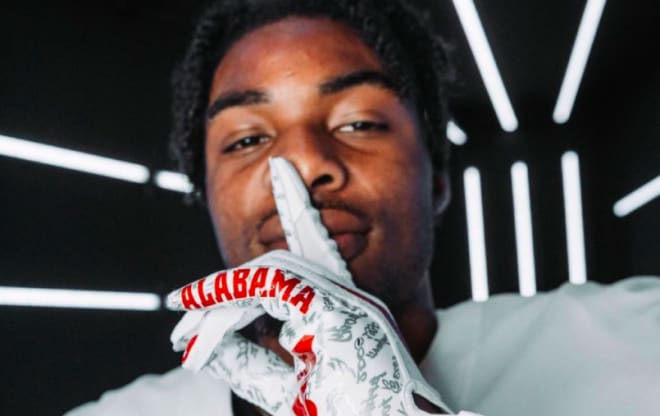 Shazz Preston, Rivals100 wide receiver from St. James High School in Louisiana, will take an official visit to Alabama on December 10-12. Preston has a top four consisted of Alabama, Georgia, LSU and Texas.
Preston visited Tuscaloosa twice in the summer. He also returned for an unofficial visit during the Tide's home game against LSU on November 6.

Isaiah Bond sets commitment date
Isaiah Bond, Rivals100 athlete from Buford High School in Georgia, will announce his college decision on December 9. His finalists include Alabama, Florida and Georgia. The former Gator commitment visited Alabama on November 20 when the Crimson Tide defeated Arkansas.

Alabama commitments win state championship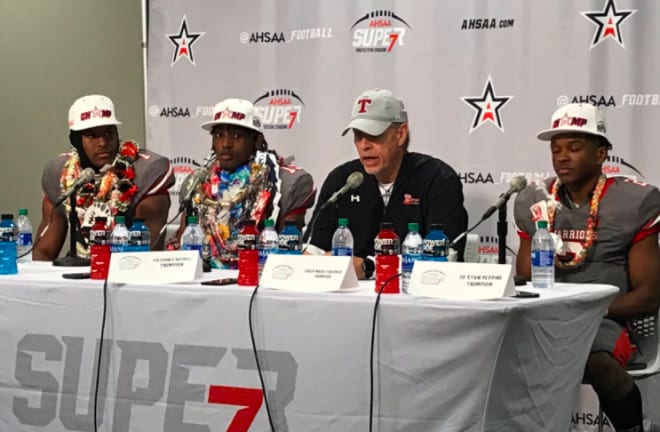 Alabama commitments Jeremiah Alexander, Rivals100 outside linebacker and Tre' Quon Fegans, four-star cornerback from Thompson High School in Alabama, helped the Warriors to a 38-22 win against Central High School in Phenix City, in the Class 7A state championship game on Wednesday night.
Alexander has been a starter for the Warriors on three-straight state championship teams. Fegans transferred to Thompson from Oxford High School in the summer. He helped his former team win the Class 6A state championship in 2019.
Alexander and Fegans will enroll at Alabama in January.

Recruiting Q&A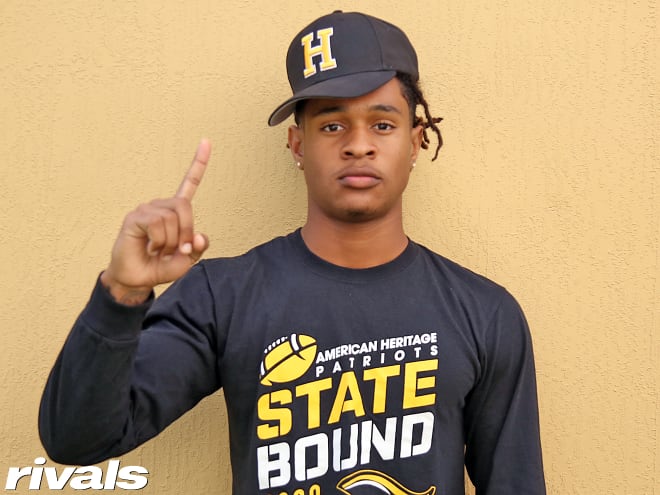 Best current guess to wrap up the class?
Who do we close out with for the DL and OL?
How worried should we be about Domani staying home now that Lincoln Riley is there? How confident are you that we land him? Out of all the 2022 recruits he's the one I want the most
Speaking of Devin Moore, is Alabama still hot on him? Florida seems to be trending and I saw LSU had an in-home.
Hey Bone. I know numbers questions get asked a lot. But if you had to guess, how many of each position do you think Alabama grab before this class is over? Not counting current commits.

Rivals100 lineman visiting Alabama again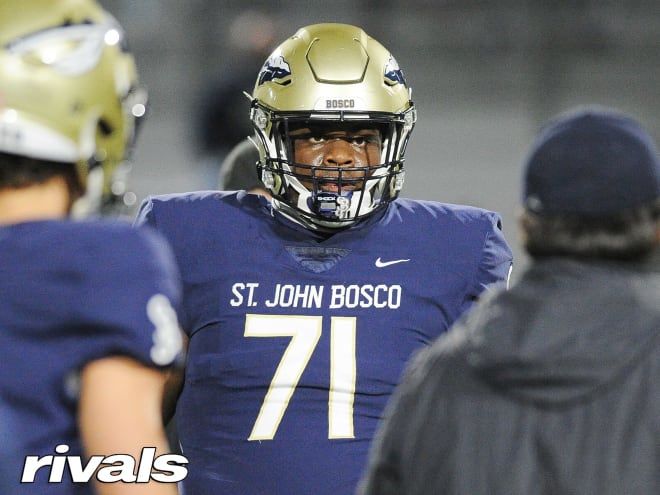 Earnest Greene, Rivals100 offensive guard from St. John Bosco in Bellflower, California, took an official visit to Alabama two weekends ago. He is set to return to Tuscaloosa again this week before attending the SEC Championship game in Atlanta.

Domani Jackson names top two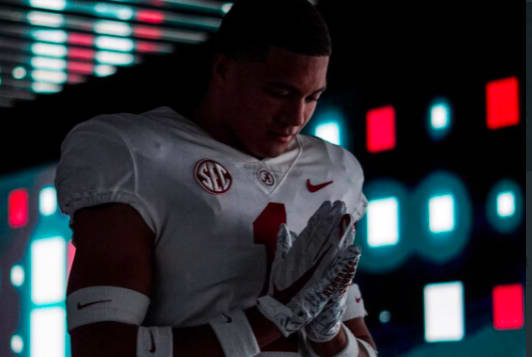 Via Rivals.com national recruiting analyst Adam Gorney
Five-star cornerback Domani Jackson has narrowed his choices to Alabama and USC and has essentially eliminated Michigan as a commitment draws closer.
The Santa Ana (Calif.) Mater Dei standout also said he's unsure of his timeline for a decision and is still trying to work that out.
Jackson was in attendance for Michigan's big win over Ohio State last weekend but the Wolverines did not make the cut.
Instead, interest in USC has been sparked again with the hiring of coach Lincoln Riley after the five-star backed off his pledge to the Trojans in mid-November.
Jackson has already had talks with Riley and Alex Grinch.
"It was more of (Riley) saying he left a top-five program in the nation to come rebuild in the best city in the United States," Jackson said. "He wants me to be a part of that so we'll have to see."
USC has a serious shot once again after Riley's hiring, one that was welcomed by Jackson but surprising at the same time.
"It was a major hire," Jackson said. "One I had no clue anything about. It came out of the blue. Lincoln Riley is a great coach as you've seen at Oklahoma. He's always in playoff contention with that program and he'll do the same thing at SC, turn it around and what they need for SC, bring them back on the map.
"He's an offensive guy but he'll put pieces together on the defensive side to make SC great again. That's what it all comes down to - I want to play for a winning program and it will be a winning school."
And then there is Alabama. Jackson visited earlier this season and loved his time in Tuscaloosa. Plus, he knows the rep of coach Nick Saban and his staff in winning and developing players for the league.
"Bama is just like Mater Dei," Jackson said. "You come day-in and day-out to come to work and compete against the best. That's what I love to do. Coach Saban, he produces the top DBs every year there's always two or three of them, not just one.
"Coach Jay Valai has been recruiting me for two or three years previously at Texas and I love his energy, his coaching and everything about him. He's down-to-earth and we've built a great relationship."

Alabama visiting a few top recruits this week
Alabama is scheduled to see a few top recruits this week prior to the SEC Championship!

Weekly recruiting thoughts/Insider Report
Twists and turns in the coaching landscape
Is Alabama still in the driver's seat for key in-state targets?
Jamarion Miller was a BIG Thanksgiving surprise!
Top underclassmen reveal favorites
Quick hitters on several targets including Shemar James, Denver Harris, Earnest Greene and Kendrick Law
Commitment of the Week: Ty Simpson

Enai White talks final stretch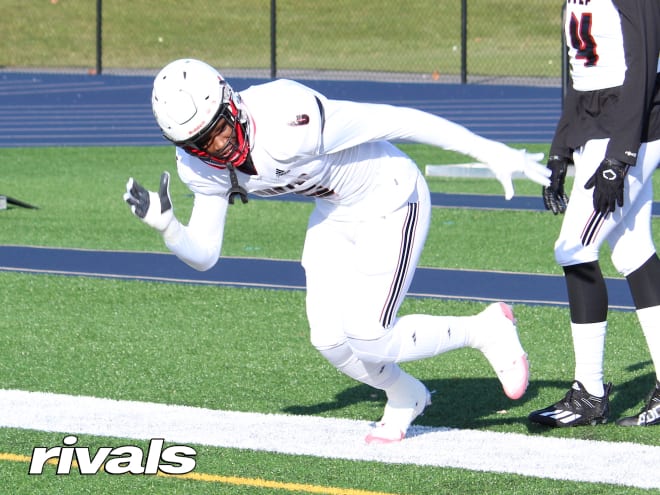 IN HIS OWN WORDS...
"I know Georgia just got a couple commits that went there but I don't think they're better than me," White said. "I feel like I could go there and still win my spot. Alabama always has good guys so I could go there and just have to outwork whoever is in front. Texas A&M just got
(Walter) Nolen so that's a good piece. They have some older guys there that I could learn from. Ohio State with Larry Johnson, just being around him, his coaching, and the culture of that defensive line would be big."
Texas A&M- "I'm trying to get that Texas A&M official visit done the weekend of the 10th," he said. "Seeing as how I never took my official visit there, I figured I could go there and get the official treatment and really seeing what they're really like before I make my decision."
Georgia- "I still talk to them here and there," said White. "They're kind of locked in on their season but they still reach out and communicate."
Ohio State- "I talk to them too," he said. "They're locked in also but we reach out and check on each other to make sure we're good."
Alabama- "I talk to coach Sal still," White said. "We chop it up and he tells me how he's going to coach me, how he sees me fitting in, and where he sees me at. We're always talking football."

The updated Rivals250 (2023)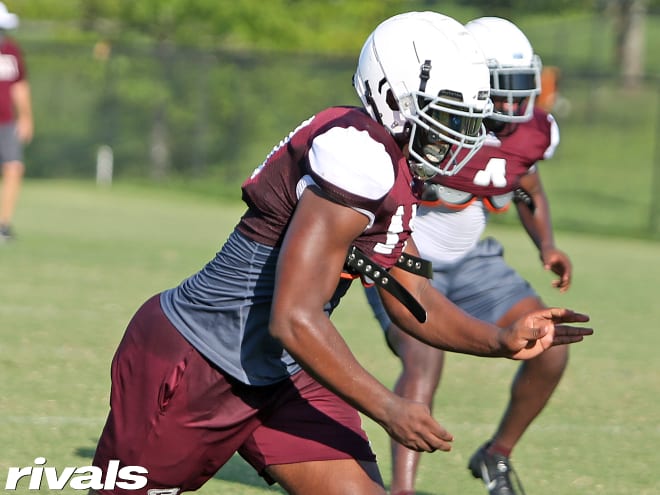 Rivals.com updated its 2023 rankings after fall evaluations were complete. Several Crimson Tide targets highlight the Rivals250. Rivals will release its updated 2022 rankings next week.

Alabama showing interest in TCU commitment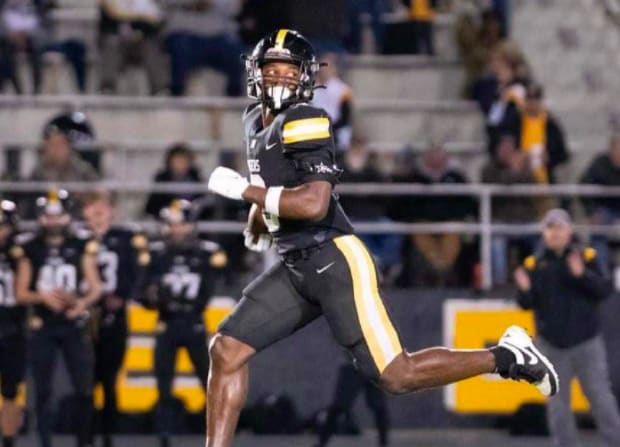 Ajay Allen, three-star running back from Neville High School in Monroe, Louisiana, will take an official visit to Alabama on December 10-12. Allen has rushed for 2,061 yards and 30 touchdowns this season.

Alabama commitments senior highlights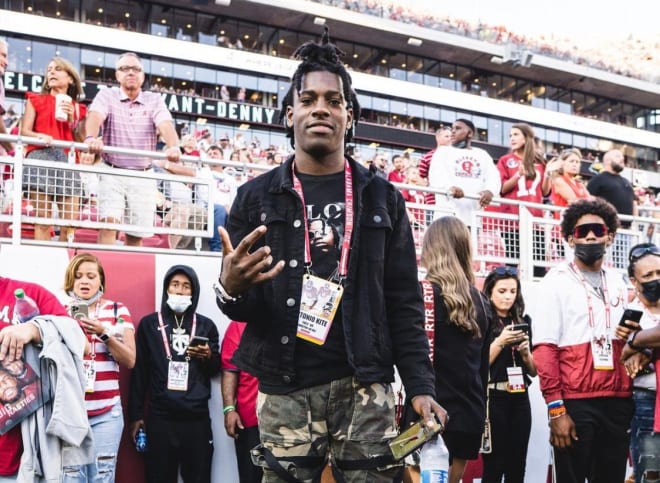 Ty Simpson, Rivals100 quarterback from Westview High School in Martin, Tennesse
Emmanuel Henderson, Rivals100 athlete from Geneva County High School in Hartford, Alabama
Kobe Prentice, three-star wide receiver from Calera High School in Alabama
Amari Niblack, four-star athlete from Lakewood High School in St. Petersburg, Florida
Elijah Brown, four-star tight end from Wayne High School in Huber Heights, Ohio
Elijah Pritchett, four-star offensive tackle from Carver High School in Columbus, Georgia
Robert Woodyard, four-star linebacker from Williamson High School in Mobile
Antoni Kite, four-star safety from Anniston High School in Alabama