Why Subscribe
to BamaInsider?
Breaking News
Enjoy Premium articles and exclusive team coverage written by expert analysts.
Exclusive Forums
Discuss all aspects of the team with members of the community.
Fan Contests
Think you can outsmart the analysts?
Prove it. Win prizes.
Join for free with limited access.
Sign Up
Already have an account?
Log In
From the Publisher...
Top five reasons to become a premium subscriber
Welcome to BamaInsider.com,

Before you decide to sign up for a premium subscription, please take a few minutes to read through what we feel are the top five reasons to become a premium subscriber as well as customer testimonials. If you have any questions, please e-mail me directly at Kyle@BamaInsider.com.

1. Customer satisfaction

Once you become a member, you'll see why our site has an extremely high subscriber retention rate. We bring the news to you first and make sure your membership needs are promptly met. | Email Kyle Henderson at kyle@bamainsider.com right now for questions about becoming a subscriber!

2. Recruiting nuggets from Andrew Bone

When it comes to Alabama recruiting, no one has more recruiting nuggets than Andrew Bone.

3. Community

We have premium subscribers from all walks of life. From former alumni to college students, to multi-decade season ticket holders, see why the Talk of Champions message board is the place for Crimson Tide talk!

4. In-depth team analysis

Our staff provides the most in-depth analysis of the Alabama Crimson Tide during the week and after each college football Saturday. From written reports to exclusive video content, you'll get it all!

5. The staff

Andrew Bone is our lead recruiting analyst and has been covering Alabama football for over a decade, Tony Tsoukalas is one of the most talented team reporters in the market, and Kyle Henderson who is the managing editor and publisher is regarded as one of the premier publishers at Rivals.com.

Subscriber testimonials

From member Duckey Lee

Been a member for 18 years!I've seen and heard the good, bad and the ugly! This is by far the best this board has ever been. All the mods are the best. Andrew Bone is simply the best when it comes to recruiting information.

From member tomlatimer

Been a subscriber for 11 years. The most insightful and trusted information. A connected staff that tells it like it is without the gratuitous homerism.

From member Vaughnbama

I have followed Andrew Bone since he was in diapers as a recruiting analysis, which has been about 14 years and can state that no one is as accurate with information and as careful about being correct.

From member DTankenson

I have been a member since 2013 or 2014. The recruiting information is likely the best in the business of internet recruiting sites. Tony is a skilled and highly professional writer, Kyle has excellent management of the site, and the mods have a lot of patience. What really makes this site excellent, unique and top-notch are the cast of characters (me included). Great info is provided but the members are the lifeblood and provide a lot of the entertainment. Lots of good people on here.

From member bigbucks67

Not sure how long I've been a subscriber but it's worth every penny. The mods here are straight to the point and do not bring any useless information or rumors. If it's posted here by the mods it's fact!! Sometimes posters are a little over the top but it's usually squelched by the mods when it happens!! Love my subscription!!!

You deserve quality content

So in closing, we would appreciate an opportunity to earn your business and we are eager to provide you with the quality content you deserve. Please do not hesitate to contact me directly with any questions.

Kyle Henderson
Managing Editor of BamaInsider.com
kyle@BamaInsider.com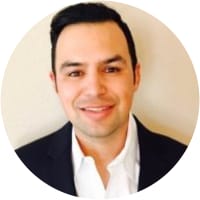 Kyle Henderson
Have a question?
What will I get with a premium subscription to BamaInsider?
What will I get with a free account?
How does the billing work?
What if I want to cancel?