Will Saban ever eclipse Bryant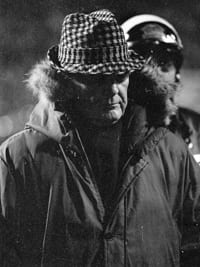 Sources | University of Alabama, Paul W. Bryant Museum, Southeastern Conference, Tony Pavone, prideofthetide.com
*Saban had five wins from the 2007 season vacated by the NCAA for rules violations
"I think it's a bit premature to consider Saban in the same sentence with Bryant, but the fact that we're even having the conversation is a reflection of Saban's tremendous success," said Bryant biographer and college football historian Keith Dunnavant. "He hasn't just won bigger than any of us thought possible, he's won his way into that historic argument, which seemed unthinkable six years ago."
One prophet may have seen such overwhelming success in the offing when Saban was hired in January, 2006.
"Alabama has a long, storied football history, complete with memorable moments and time-honored play," said Mal Moore, UA's athletics director and a longtime Bryant assistant, when introducing Saban. "Importantly, there have been legendary head coaches who inspired those players to achieve those moments in time. Today we move forward, move toward our future with a new coach who will write his own chapter in Crimson Tide history. There will be more of these moments that will never be forgotten."
Those moments include national championships in 2009, Saban's third season at UA, and two years later. Bryant, by comparison, won his first in 1961 in his fourth season as head coach, and added two more in 1964 and '65 as he built upon that success.
Ozzie Newsome, general manager of the Baltimore Ravens of the National Football League, has known both men. He played for Bryant in the 1970s and was beginning his post-playing career with the Cleveland Browns in 1991 when Saban arrived as defensive coordinator.
Newsome sees similarities between Saban and Bryant: "Work ethic, building a program from the bottom up, the realization that you need to have good players and those players need to be developed properly. Most importantly, team is the most important thing. Nothing is above the team for anyone."
Saban will tell you every play has a life and history of its own. So it is for every coach. Bryant and Saban took different paths to the summit of college football.
Bryant landed his first head coaching job at age 31 at Maryland after only six seasons as a collegiate assistant and a stint in the Navy during World War II. Saban, bounced back to the NFL with the Browns after one season there and again to become head coach of the Miami Dolphins after leading the Michigan State and LSU programs. He landed at Alabama in 2007.
All told, Bryant spent 38 seasons as a head coach, while Saban is in his 17th season as a collegiate head coach. Each is a creature of his era, Newsome points out, noting that Bryant's time spanned integration while Saban is coaching in an age when cell phone cameras and social media put players and coaches under constant scrutiny.
"It's different times, but they both became great coaches," Newsome said.
Whether either could succeed in the other's era is a different question.
"There's no doubt in my mind that Bryant would be successful today," Dunnavant said. "Some things he would do differently. One of his strengths was his ability to adapt to the changing times. After all, his approach was dramatically different in the 1940s than it was in the 1970s. But beyond tactics and strategy, somehow he knew how to look into a kid's eyes, relate to him and motivate him. That's leadership, and it's as powerful today as it was 50 years ago.
"If Saban were transported to the '50s, he would be a different sort of coach in some ways facing a whole set of challenges he doesn't face today. But I think he would have been very successful in that age because of his work ethic and his commitment to excellence, which are timeless."
Coaching legacies will be judged by historians and journalists, but also by fans. No one is in better position to compare Bryant and Saban at UA than Tommy Ray, a 64-year-old Huntsville resident who will attend his 500th straight UA football game this weekend. Ray has been present for every one of Saban's games, and began his streak in 1972 in the prime of Bryant's regime.
Ray remembers Bryant as the coach who graced the cover of Time magazine and appeared on Bob Hope's television specials. Saban, of course, has been on the cover of Forbes and commanded countless hours of coverage on ESPN and other outlets.
"Coach Bryant's legacy is embedded in the laurels of college football and in the minds of millions," Ray said. "Unfortunately, individuals from 35 years old or younger can only imagine the impact this man had. ... His stature and reputation was almost larger than life. He found himself the focal point of awe and respect in the presence of presidents, dignitaries and laymen alike.
"Coach Saban's legacy is evolving as we all witness currently. People who follow the University of Alabama football program are watching each and every step of 'the process,' as he would probably label it. ... His reputation is obviously growing with each and every year. He appears to be respected throughout the college football world as a great coach. Time alone will determine his reputation."
Saban has Alabama's program situated as an entrenched national power the same way Bryant had it.
"His program is running right now as well as any in college football," said Tom Osborne, Nebraska's athletics director and a three-time national championship coach. "Nick is a very disciplined guy. I think he approaches each game as critical and he recruits pretty hard. I don't see any sign of him slowing down."
Saban and Bryant also garnered respect from rivals. Phillip Fulmer was recruited by Bryant and played against his teams while at Tennessee, and also coached head-to-head against Saban.
"No one will ever again be able to do what Bryant did," Fulmer said. "He did it for three decades (at Alabama). That won't happen again.
"(Saban) has Alabama where Bryant had them. He is doing the same things. He has won three national championships and may be on the way to a fourth."
With Saban's 61st birthday approaching next week, it is nearly impossible to imagine him reaching Bryant's 323 career victories. But with three crystal trophies already on his resume, matching Bryant's six national championships is within reach. When Saban's legacy is compared to Bryant's, that is the standard by which he will be judged.
"Nick understands he's got to get to six," Newsome said. "Before you get a house on someone's cul-de-sac, you've got to buy the house."
Saban made it clear when he was hired that his task was to add to Alabama's football tradition, not to eclipse it.
"I have a tremendous amount of respect for tradition," he said at his introductory news conference. "I have a tremendous amount of respect for all the people who created that tradition, all the players, the coaches, whether it's Coach Bryant, all the people who worked hard to create that and that have created a legacy for the University of Alabama. That's important and needs to be respected, it needs to be recognized.
"At the same time we need to look forward in terms of what we're going to accomplish here, because even though that says that all those things have been accomplished here and can be accomplished here, we need to go through what we need to do to accomplish them now and in the future in terms of the kind of football players we're able to recruit here, the kind of things we do to show a commitment to having a standard of excellence that's going to help people be champions. I guess that's how I would look at it. I think it's what you do now."
If Saban does catch Bryant, or even truly approaches his legacy at Alabama, it will probably be because he never truly chased the Bear.
"I don't think Nick is trying to be Coach Bryant," Newsome said. "He is focused on his team being the best they can be. I'm biased, but there is no doubt in my mind that Coach Bryant was the best in his era. Nick is going to be thought of as one of the greatest of his time, but his work is not yet done."
In the final analysis, the legacies are less important than the state of the Alabama football program. Bryant built UA into a dominant force in the 1960s and '70s, and Saban has had the Crimson Tide in the national title hunt on a regular basis for the last five years.
"The university," Newsome said, "is fortunate to have had both of them."

Click
Here
to view this Link.
Reach Tommy Deas at tommy@tidesports.com or at 205-722-0224.