What it means: John Metchie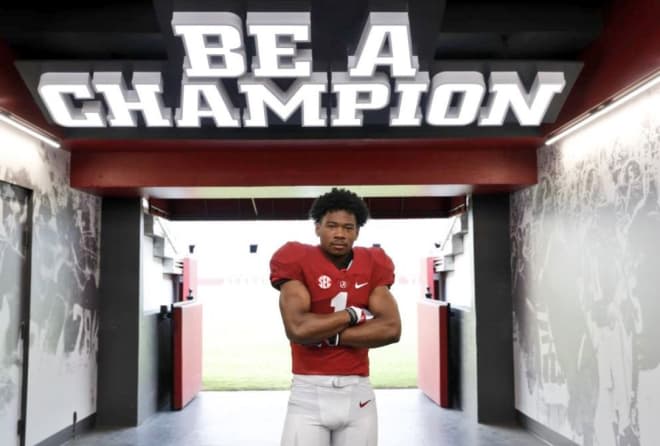 From Andrew Bone

The commitment
John Metchie, four-star wide receiver from The Peddie School in Hightstown, New Jersey, announced his commitment to Alabama via Twitter on Friday evening. Metchie chose Alabama instead of Penn State. The Nittany Lions were considered the longtime favorite. He was heavily recruited by Josh Gattis during his time at Penn State and has been the lead recruiter since he arrived in Tuscaloosa. Metchie received an offer from Alabama in early April. He took an official visit to Alabama in mid-June. He took an official visit to Penn State the week prior.
Metchie was born in Taiwan. He moved to Nigeria. His family then relocated to Toronto where he grew up. About three years ago he moved to the United States (Hightstown, Maryland) to pursue his dream of playing football. He transferred to The Peddie School for his senior season.
The player
"I really like Metchie as a player. He will round out that receiver corp. really nicely. He is a versatile wide receiver. He can have success in various..
Premium Subscribers Continue Reading Here
Not yet a subscriber?
Subscribe and get 30 days FREE (Use Code RollTide)
New Users: Go to our SIGN-UP PAGE and enter the special coupon code: RollTideAlready registered: Use this sign-up page and enter the coupon code: RollTide
Any questions, just email us at Kyle@BamaInsider.com.