Tagovailoa talks commitment to Alabama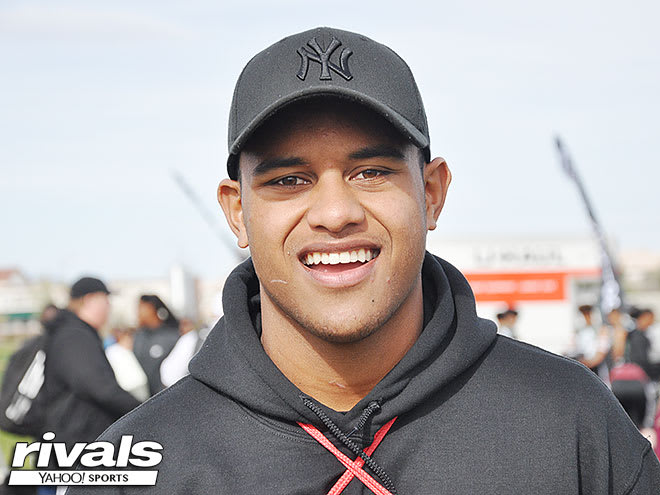 Taulia Tagovailoa, four-star quarterback from Thompson High School in Alabaster, Alabama, announced his commitment to the University of Alabama on Saturday at A-Day. He spoke with BamaInsider.com shortly after his commitment.
"I was just trying to get it off my plate," Tagovailoa said. "I am trying to graduate early. It's been a really big thing for me. A lot is on my plate.
"I didn't plan on committing today. It was just a feeling I had. It's family over there not just my family the entire Alabama family. My family is very happy though. Mom and dad are very happy.
"I've seen everything first-hand with Tua's experience at Alabama. It's a really good fit for me. It's all family with me and the coaches like Tosh (Lupoi) and all the other guys. Coach Enos is cool. I like him a lot. I think after the spring is finished we will talk a lot more."
Alabama now has two quarterbacks in the 2019 class in Tagovailoa and Paul Tyson, four-star from Hewitt-Trussville High School in Alabama. The two are future teammates and will compete for years to come.
"I'm cool with that," Tagovailoa said. "Coach Saban told me early on they planned on taking two quarterbacks in this class. It's all good. This was all God's timing. It's his plan. It was his plan for Tua, and now it's His plan for me."
Thompson head coach Mark Freeman spoke highly of his quarterback.
"He is a tremendous person," Coach Freeman said. "He has a great family. They raised them to be leaders. Nothing fazes him. He has been an absolute blessing to coach."