Ronnie Harrison dedicates win to fallen friend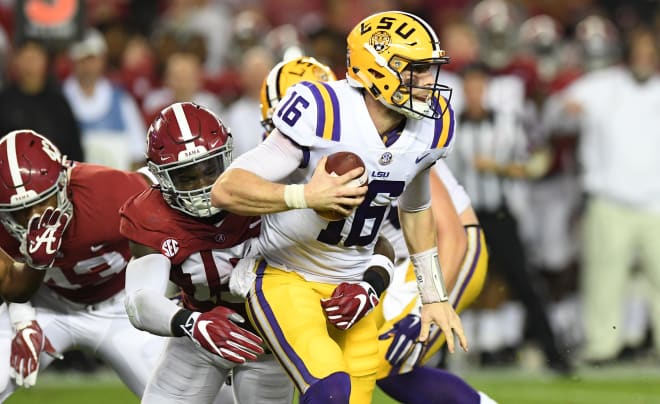 TUSCALOOSA, Ala. — If it looked like Ronnie Harrison was playing at another gear Saturday night, it's because he was. Following Alabama's 24-10 win over LSU, the Alabama safety dedicated the win to his late friend Cam Brown who passed away Saturday morning due to complications from osteosarcoma, a rare and aggressive bone cancer.

Harrison, who attended Florida State University School with Brown in Tallahassee, Fla., found out of his friend's passing Saturday morning.
"That was like my little brother," Harrison said following the game. "He always told me that he looked up to me, so I kind of took that to heart. I played this game for him tonight."
According to the Tallahassee Democrat, Brown was diagnosed with cancer on May 7 earlier this year, just before his high school graduation. He had his leg amputated on June 29. Brown, a defensive end and linebacker who was headed to Western Carolina on a football scholarship, was a wrestling state runner-up in his 195-pound weight class his senior year.
Despite battling cancer, Brown took life in stride. According to the Democrat, he still had plans to play for Western Carolina as an amputee. Brown also got engaged to his girlfriend and was planning his wedding while going through chemotherapy.
That's the fighting spirit Harrison remembers and the one he tried to mirror Saturday night. Harrison finished the game with six tackles, including half a sack and also recorded an interception in the first quarter.
"Just showing him that I'm out there playing for him and that I'm there for my teammates," Harrison said. "I'm just trying to give it my all for everybody."
Nick Saban Presser following LSU