New assistants well-paid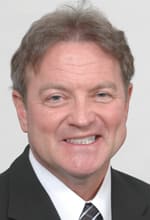 TUSCALOOSA | Three new Alabama assistant football coaches will combine to earn more than a million dollars in their first year at the Capstone, with each receiving a more lucrative initial contract than their predecessors, Tidesports.com has learned through an open-records request.
Offensive line coach Mario Cristobal, who came to Alabama with six years of head coaching experience at Florida International, will earn the highest new wage at $475,000. Defensive backs coach Greg Brown and wide receivers coach Billy Napier will each earn $300,000 in the initial year of their contracts.
Each new contract is still subject to approval from the compensation committee of the University of Alabama's Board of Trustees. Annual pay increases for the rest of the UA coaching staff also have not yet been addressed by the board.
The UA staff is among the most well-compensated in college football. Defensive coordinator Kirby Smart, one of only two assistant coaches who have been at Alabama since coach Nick Saban arrived in 2007, earned the highest pay on the assistant staff last year at $950,000. Last year's nine assistant coaches, plus strength coach Scott Cochran, were to collectively earn $4.13 million in the most recent contract year.
The first of the Crimson TIde's 15 spring practices begins Saturday, when Cristobal gets his first on-field opportunity to begin revamping an offensive line that will return only two starters this fall. Brown will also have a replacement task in the Alabama secondary, which lost starters Dee Milliner and Robert Lester.
Last year's Alabama offensive line coach, Jeff Stoutland, took on a similar role with the NFL's Philadelphia Eagles and earned $395,000 in each of his two years at Alabama. Former secondary coach Jeremy Pruitt, now the defensive coordinator at Florida State, earned $260,000 last year, while receivers coach Mike Groh, now with the Chicago Bears, earned $285,000.
Reach Chase Goodbread at chase@tidesports.com or at 205-722-0196.