Former USC coach Steve Sarkisian on his way to Tuscaloosa to discuss job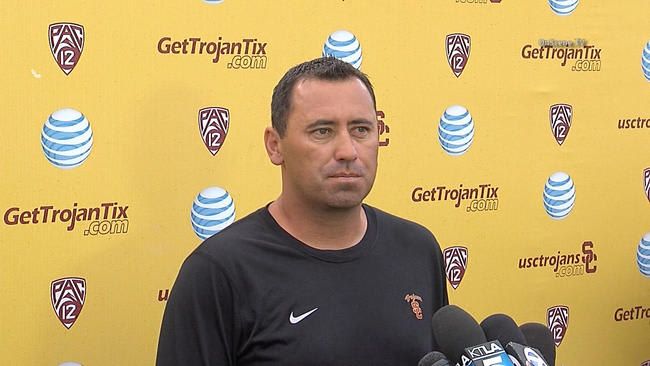 Former Southern Cal head coach Steve Sarkisian is currently on his way to Tuscaloosa to discuss a role on the University of Alabama's football staff, The Tuscaloosa News has learned.
Sarkisian has not yet accepted a role on the staff, but will discuss a role as an offensive analyst.
Sarkisian was fired from USC in the middle of the 2015 season after alcohol-related issues arose during his tenure as the Trojans' head coach. He filed a $30 million wrongful termination lawsuit against the school In December.
Alabama beat Southern Cal 52-6 Saturday night with former USC head coach serving as the Crimson Tide's offensive coordinator. Kiffin and Sarkisian worked together on Pete Carroll's USC in the 2000s.
Reach Aaron Suttles at aaron@tidesports.com or at 205-722-0229.