Former UA DB Green headed north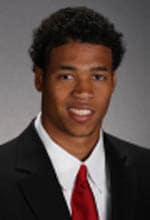 TUSCALOOSA | Former University of Alabama defensive back Robby Green will transfer to California University of Pennsylvania to play his final season of college football, but told tidesports.com he plans to return to the Capstone next spring to complete his degree.
After missing all of the 2010 season on an NCAA suspension and 2011 spring drills on a team suspension, Green was dismissed from the UA program earlier this summer.
"I needed a fresh start in a new place. I needed to get out of one element and into another one," Green told tidesports.com. "I'll get to go up North, meet some new people and try to make my dream of playing at the next level happen."
Green has not played in a game since Alabama's BCS National Championship Game win over Texas more than 18 months ago. He made 33 tackles as a sophomore for the 2009 Crimson Tide, but lost a season of eligibility while on suspension last year. Green said among his criteria for choosing a school was finding one at which he could transfer credits back to Alabama.
"My plan the whole time has been to still graduate from Alabama," Green said. "I want to come back and finish at Alabama next spring and get my degree from there."
Green said the Vulcans will switch him from safety, his position at Alabama, to cornerback. He is the seventh UA player to transfer since the end of last season, joining B.J. Scott (South Alabama), Demetrius Goode (North Alabama), Petey Smith (Holmes Community College), Brandon Moore (East Mississippi Community College), Corey Grant (Auburn) and Keiwone Malone (Memphis).
Reach Chase Goodbread at chase.goodbread@tuscaloosanews.com or at 205-722-0196.