Fact or Fiction: Georgia will have six first-rounders in NFL Draft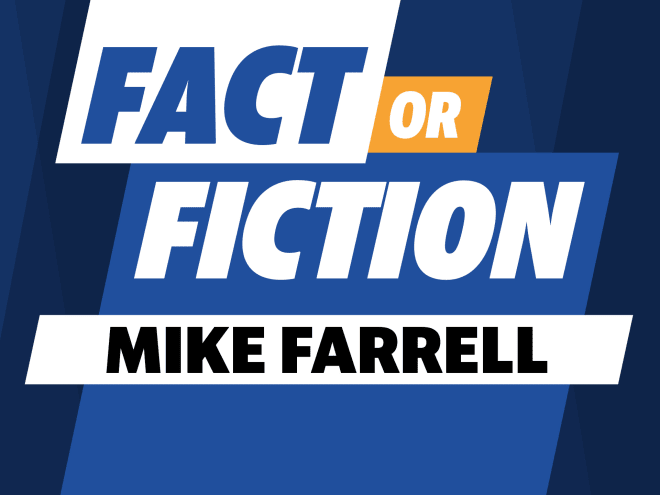 1. Georgia will have six first-round picks in the NFL Draft. 
Farrell's take: FICTION. Let's count the sure things first. DE Travon Walker, DT Jordan Davis and DT Devonte Wyatt will all be first-rounders. LB Nakobe Dean is also likely, although he didn't test at the NFL Combine so I'm not sure he's 100% locked in. But we can certainly count him. That makes four.
After that it comes down to defensive backs Derion Kendrick and Lewis Cine and wide receiver George Pickens. This is where it gets tricky. One of them could slide into the late first round, but two or all three? Doubtful.
Running backs James Cook and Zamir White helped themselves at the combine, but neither is expected to be a first-round guy.
But five is certainly a possibility. So why did I mention six? That's the record held by the 2004 Miami Hurricanes and matched last season by Alabama.
*****
2. The NCAA proposal on fake injuries and targeting is effective.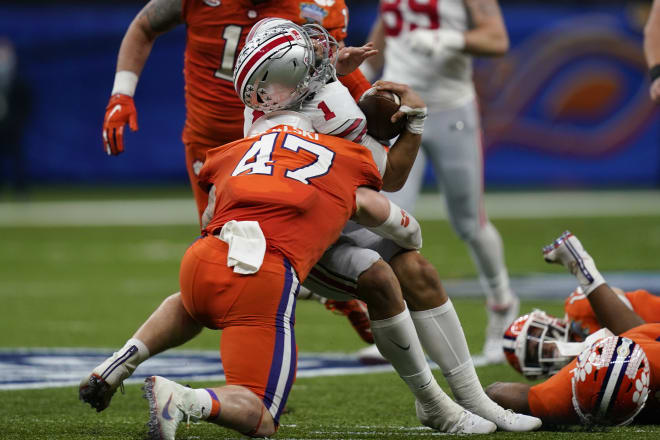 Farrell's take: FICTION. It's a joke. The NCAA said it will allow teams to appeal targeting calls in the second half of football games so players have a chance to avoid missing the first half of the next game. Oh joy. What good does that do? The real issue with targeting is that it should be a personal foul for the first one with no ejection. That change would have been easy. But nooooo. If the NCAA wants to clamp down it can hit the player with an ejection on the second one, but this one-and-done nonsense is ridiculous. And reviews are done on the field, so what's the point of a postgame review?
As for faking injuries, the NCAA committee said it will leave it up to the conference and teams to hand out the punishment. Again, this is weak. A player should miss the remainder of a series if he goes down with a suspicious injury. These fake injuries are very obvious to the fans in the stands and viewers on TV, so how can they not be obvious to officials? Two potential opportunities for great rule changes and the proposals for both stink.
*****
3. The best chance for a non-QB Heisman next season is a running back.   
Farrell's take: FACT. Bryce Young, CJ Stroud, Caleb Williams or some other quarterback will win the Heisman trophy next season. You can book it. But let's say - just for fun - a QB doesn't emerge and we have a year like 2020, when WR DeVonta Smith from Alabama won the award.
If it happens, it's going to be a running back and not a wide receiver. Jaxon Smith-Njigba at Ohio State is a fine wide receiver, but it will be Bijan Robinson (Texas) or TreVeyon Henderson (Ohio State) popping off a 2,000-yard season that will pull any sort of upset. Next year's running back crop is special, but an RB isn't winning the Heisman.