BONE: Weekly recruiting thoughts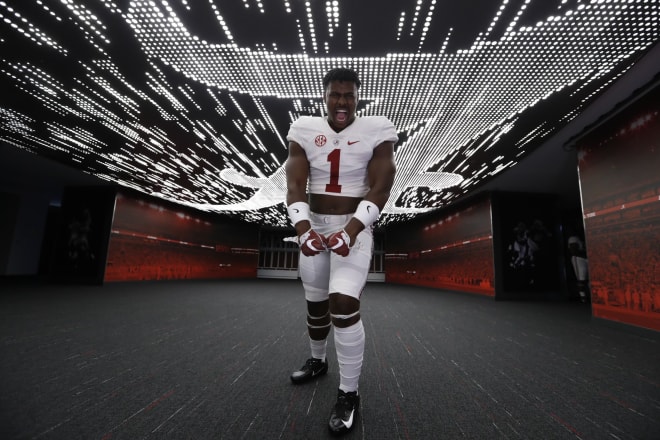 Finkley to announce on Thursday
Finkley will announce his college decision on Thursday at 4:15 p.m. (CST). The finalists remain the same: Alabama, Colorado and Texas. I believe it will shock all if Finkley selects Colorado. This has felt like a battle between Alabama and Texas for the last 2-3 months.
Finkley took an official visit to Texas in June. He has yet to take an official visit to Alabama. He attended Alabama's spring game, took an unofficial in June and returned to Tuscaloosa in late July for the Champions Cook-Out.
This is one that has been all over the place, and it's a lot different than some who crave the attention. Finkley is the complete opposite. He rarely does any interviews. He rarely posts on social media. He keeps things very quiet even amongst teammates and coaches. He has done a great job in keeping everyone guessing heading into the decision.
Rivals100 WR drops top four
Preston announced his top four schools on Monday: Alabama, Georgia, LSU and Texas. I believe Alabama is in his top two with either LSU or Texas. I think UGA is likely running fourth right now, but that can change during the course of the season. Preston took official visits to Texas and USC in June. He expects to take his remaining visits before announcing a decision including a return to Alabama.
Bama vs. FSU for Pritchett?
This one seems like it's going to go back-and-forth for the next few weeks leading up to the September 28 announcement date. Pritchett released his final four last week which included Alabama, Florida State, Georgia and USC with plans to visit all before the commitment. He attended the FSU/Notre Dame game on Sunday evening in Tallahassee.
Top commitment of the week:  Emmanuel Henderson
Alabama commitment Emmanuel Henderson rushed for 342 yards and four touchdowns on Friday night. Henderson is the BamaInsider Player of the Week. He isn't the only Tide commitment who shined!
Order Andrew Bone's new book: The Road to Bama