Alabama No. 2 in both major preseason polls
Alabama will begin the season at No. 2 in both major polls as the Associated Press placed the Crimson Tide behind Clemson in its preseason poll Monday morning. Alabama was also ranked No. 2 in the preseason Amway Coaches Poll earlier this month.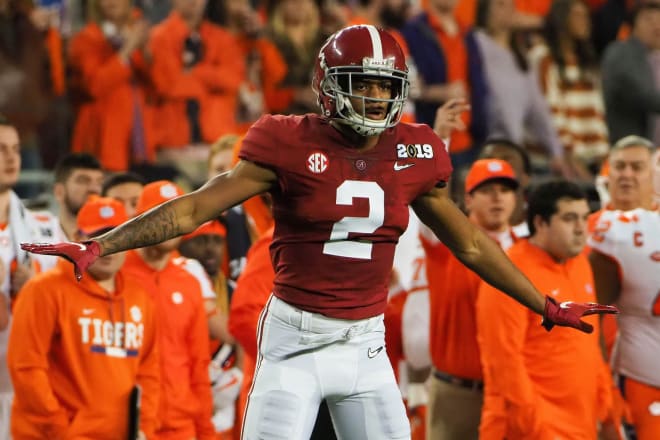 Clemson had 52 of the 62 possible first-place votes in Monday's AP poll. Alabama earned the other 10 first-place votes and was followed by Georgia, Oklahoma and Ohio State in the top five. Alabama finished No. 2 in last season's final coaches poll, going 14-1 with a 44-16 loss to Clemson in the national championship game.
Alabama's schedule this season features three teams in this year's AP preseason poll in No. 6 LSU, No. 12 Texas A&M and No. 16 Auburn. The SEC has a total of six teams represented including No. 1 Alabama, No. 3 Georgia, No. 6 LSU, No. 8 Florida, No. 12 Texas A&M and No. 16 Auburn.
Preseason AP top 25 
1. Clemson (52)
2. Alabama (10)
3. Georgia
4. Oklahoma
5. Ohio State
6. LSU
7. Michigan
8. Florida
9. Notre Dame
10. Texas
11. Oregon
12. Texas A&M
13. Washington
14. Utah
15. Penn State
16. Auburn
17. Central Florida
18. Michigan State
19. Wisconsin
20. Iowa
21. Iowa State
22. Syracuse
23. Washington State
24. Nebraska
25. Stanford
WestGate Luxury Condos - To be any closer, you'd need a ticket  
Andrew Bone, of BamaInsider.com, is a real estate broker in the state of Alabama. 
Contact Andrew Bone for all of your real estate needs; buyers, sellers, investors, developers. Property management; BoneHomeTours.com Call 205-531-5577 or click here