Alabama interviewed Patrick Surtain for DB coaching position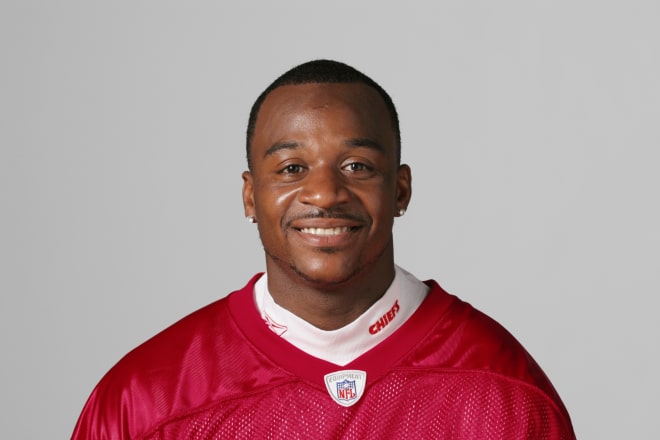 TUSCALOOSA, Ala. — Former NFL cornerback Patrick Surtain was interviewed for Alabama's defensive backs coaching job before the Crimson Tide filled the position with Karl Scott.
After losing defensive backs coach Derrick Ansley to the Oakland Raiders earlier this month, reports surfaced Wednesday that Alabama will name Scott its next defensive backs coach. Scott, who was hired as the defensive coordinator at Louisiana-Lafayette in December, spent the past two seasons coaching defensive backs at Texas Tech.
According to Surtain, he was one of four candidates for the position. While he ultimately didn't get the job, he said the interview went well and thanked Alabama head coach Nick Saban for giving him the opportunity.
"I met with all the people in the office, I met with Coach Saban and his staff. It was actually a great experience for him to even consider me," Surtain told BamaInsider.com. "To be a DB coach at Alabama would be a tremendous honor. Eventually it may happen, but I guess it wasn't the right time."
Surtain, 41, spent 11 seasons in the NFL playing for the Miami Dolphins (1998-2004) and the Kansas City Chiefs (2005-08). He made three straight Pro Bowls from 2002-04 and was named NFL Alumni Defensive Back of the Year in 2002 when he recorded six interceptions and 11 pass deflections for the Dolphins. Interestingly enough, he was traded to the Chiefs by Saban in 2005 for a second-round draft pick.
Surtain is also the father of five-star cornerback Patrick Surtain Jr. and has served as his son's head coach at American Heritage High School in Plantation, Fla., the past two seasons. Last year he led the Patriots to a 13-0 record and a Class 5A state championship. Before serving as head coach, the older Surtain spent three seasons as the defensive coordinator at American Heritage.
Alabama target Tyson Campbell, a four-star cornerback, also played at American Heritage last season. Both Campbell and Surtain Jr. are members of the 2018 class and are considering Alabama.
The younger Surtain is currently uncommitted and is rated as the No. 1 cornerback and No. 6 overall player in the 2018 class. Alabama and LSU appear to be the two favorites to land the 6-foot-2, 183-pound defensive back. The older Surtain assured that him not getting the job will have no effect on his son's recruitment.
"That was the first thing I mentioned to Coach Saban," the older Surtain said. "I told him I didn't want it contingent on where Pat [Surtain Jr.] comes there or not. That wouldn't be fair to him. [Saban] assured me that it wasn't. He interviewed me because he thought I'd be a great defensive backs coach."
While he said he would listen if another opportunity opened up in the future, the older Surtain stated he has not had talks with other universities about potential openings and that he is happy being the head coach at American Heritage.