Alabama grants release to Maurice Smith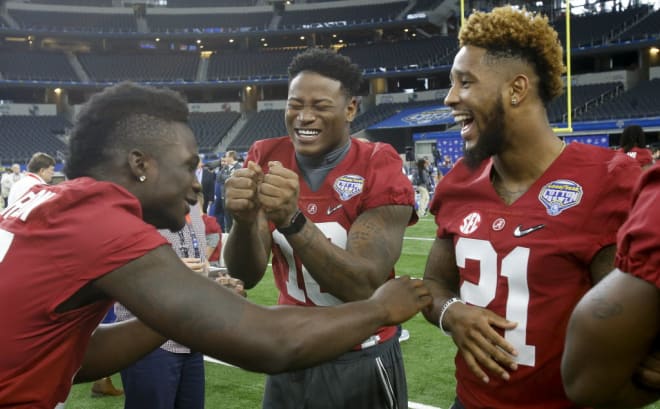 TUSCALOOSA | The University of Alabama athletic department has granted a full release to defensive back Maurice Smith, sources have confirmed to The Tuscaloosa News.
Smith, who graduated from Alabama last Saturday, can contact any school including those within the SEC about a potential transfer with the release. The status of any possible transfer within the conference would depend on approval of a waiver by the Southeastern Conference office.
Head coach Nick Saban indicated at his Wednesday press conference that the Smith transfer, a topic of much discussion in recent weeks, was now out of his hands, although he gave no specifics.
"We have done everything that we can do institutionally to allow the conference to make the decision about whatever they decide is in the best interest of the conference and the SEC rules relative to Maurice Smith," Saban said. "So that is past us now. It is beyond us. We don't really need to talk about that anymore and I don't have any other comments to make about it. We're trying to focus on the guys we have here and what we need to do to help those guys have a chance to be successful."
The SEC office had no comment on Smith's specific case on Wednesday but did issue a statement in the waiver process.
"The SEC does not comment on requests to waive SEC rules," the SEC release said. "As part of the SEC waiver process, a due diligence procedure ensures that pertinent information from the involved parties is gathered. This information is gathered for the purpose of a thoughtful and appropriate consideration of the particular facts associated with each case. The intent is for the waiver process to be handled in an efficient but deliberate manner, so the timeline for resolution of a waiver request varies with each unique situation. The SEC does not provide waivers of SEC rules absent circumstances that demonstrate a clear reason for granting an exception to those rules. Each waiver request is reviewed on a case by case basis."
Reach Cecil Hurt at cecil@tidesports.com